Water Quality Monitoring
FRCC in conjunction with Farmington River Watershed Association (FRWA) continues - primarily with volunteers from surrounding towns - to conduct water quality monitoring and streamwalks of the river. There will be several monitoring locations, as well as streamwalks to locate possible sources of water pollution. With this information, FRCC and FRWA will make plans to work with towns, landowners, and other interested parties to find collaborative ways to remediate the sources of pollution.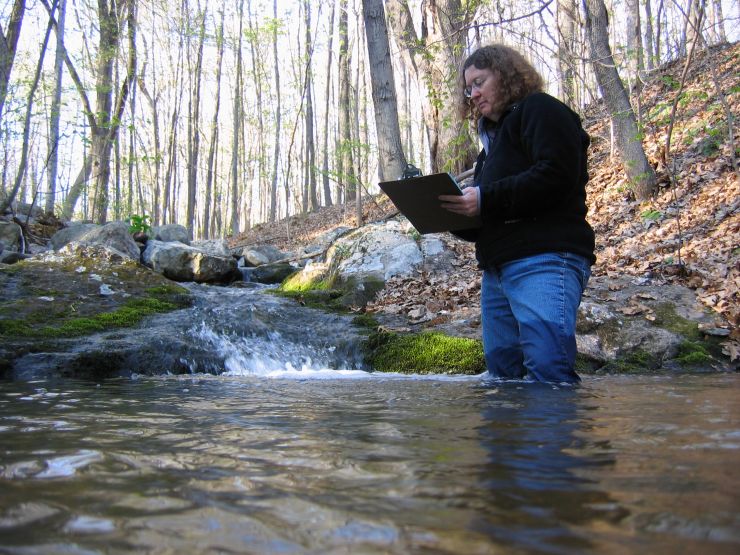 Alisa Phillips-Griggs, Water Quality & Projects Coordinator at FRWA, completing in-stream water quality monitoring.